GoodFirms Recommends Nextware Technologies for Offering End-to-End Exceptional Software Solutions to Their Esteemed Customers
GoodFirms Recommends Nextware Technologies for Offering End-to-End Exceptional Software Solutions to Their Esteemed Customers
https://www.nextwaretech.com/wp-content/themes/corpus/images/empty/thumbnail.jpg
150
150
Nextware Technologies
Nextware Technologies
https://www.nextwaretech.com/wp-content/themes/corpus/images/empty/thumbnail.jpg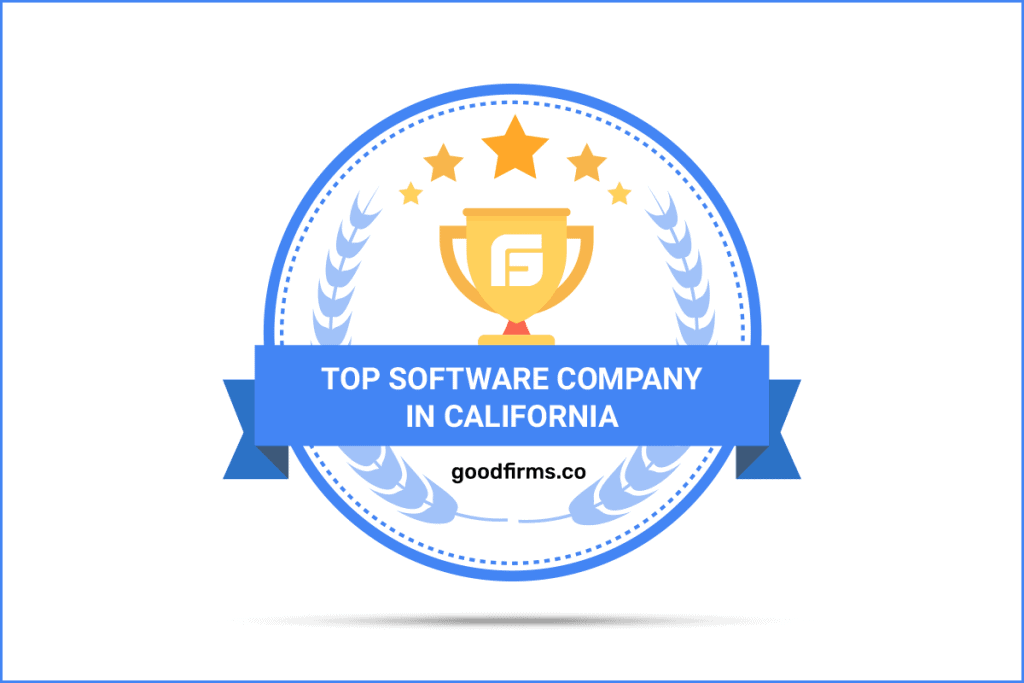 As a trusted technology development partner, Nextware Technologies serves a range of industries and businesses of all sizes. The developers, equipped with knowledge and expertise in market-leading digital products, help expand clients' businesses by ensuring the successful delivery of Agile Offshore Software Development projects.
Nextware Technologies Introduction
Incepted in 2006, Nextware Technologies is a software development company situated in California with experience in web development, mobile app development, Software Development, IoT Development, and many others.
As a leading software outsourcing company, it has completed numerous projects and developed websites and mobile apps in the e-commerce, healthcare, travel, and real estate industries.
Nextware Technologies holds experience, technical expertise, in-depth knowledge of the latest industry trends, and a quality-driven delivery model worldwide.
In addition to this, the company offers high-quality development, IT, and business process services through its team of technically-skilled, agile, and responsive professionals.
The company caters to various industries, including advertising & marketing, business services, education, information technology, design, and various eCommerce services to customers.
Expert software developers at Nextware Technologies can build just about anything, including custom web applications, mobile applications, and IoT products and solutions. They follow an agile approach for your business to run smoothly through software implementation, business process automation, software integration, and cloud hosting. And if you're looking for advice, the developers also offer the full range of consultant services, quality assurance, and testing.
GoodFirms Research Process
GoodFirms is known for its core B2B research and reviews that help clients find an appropriate company that offers the best web and software development services. There are numerous categories in which companies are ranked on the website, and the businesses need to enlist at GoodFirms.
GoodFirms evaluates each enrolled business on three principles –
Quality
Reliability
Ability
The GoodFirms team's approach is driven by innovations that boost businesses and maximize their R.O.I. The teams' determination to deliver and stay linked with the customers to achieve their goals has made GoodFirms' researchers rank Nextware Technologies as a preferred choice for customers in California.
Likewise, GoodFirms analyzed Nextware Technologies and found the company grabs GoodFirms' users' attention by offering vital services based on these metrics.
Software Development Services
Netware Technologies offers tailor-made software development solutions to various clients from multiple industries. The company strictly follows quality coding standards to reduce code complexity and create error-free software.
Nextware Technologies delivers excellent custom software development solutions to clients according to their requirements.
The company's skilled and talented software developers work collaboratively on a focused approach to understanding their client's problems and proposing desired solutions with record turn-around times. These developers also simplify and re-organize all the clutter jamming their client's processes and take firm steps to ease their burden.
Moreover, the panel of developers at Nextware Technologies believes in staying ahead of the competition through heartful execution, thorough professionalism, ambition, hard work, customer care, and commitment. Thus, armed with a professional software services team, Nextware Technologies has been named one of the best software companies in California by GoodFirms.
Mobile Development Services
Nextware Technologies has an experienced team of mobile app developers for Android and iOS who are proficient in developing standard codes for clients' businesses. The company has developed apps for various clients, from startups to well-established enterprises in multiple industries.
Nextware Technologies holds experts on board with the skills and passion for pushing mobile technologies to the limits. The developers also provide customized options for Android and iOS apps after thoroughly heeding the diverse business requirements of clients.
The expert mobile app developers not just build apps but give top-notch mobile experiences that boost the clients' ROI. The app developers' team caters to clients with easy-to-use mobile solutions that enhance real-world engagement.
About Author
Anna Stark is a staff writer with GoodFirms, a Washington-DC-based B2B Research Company that bridges the gap between service seekers and service providers. Anna's current role includes gauging companies' performances and critical attributes and putting them into words. She firmly believes in the magic of words and is always on the lookout for new strategies and ideas that companies have gladly embraced, and then helps them shine a light on those to make their identities shine brighter.