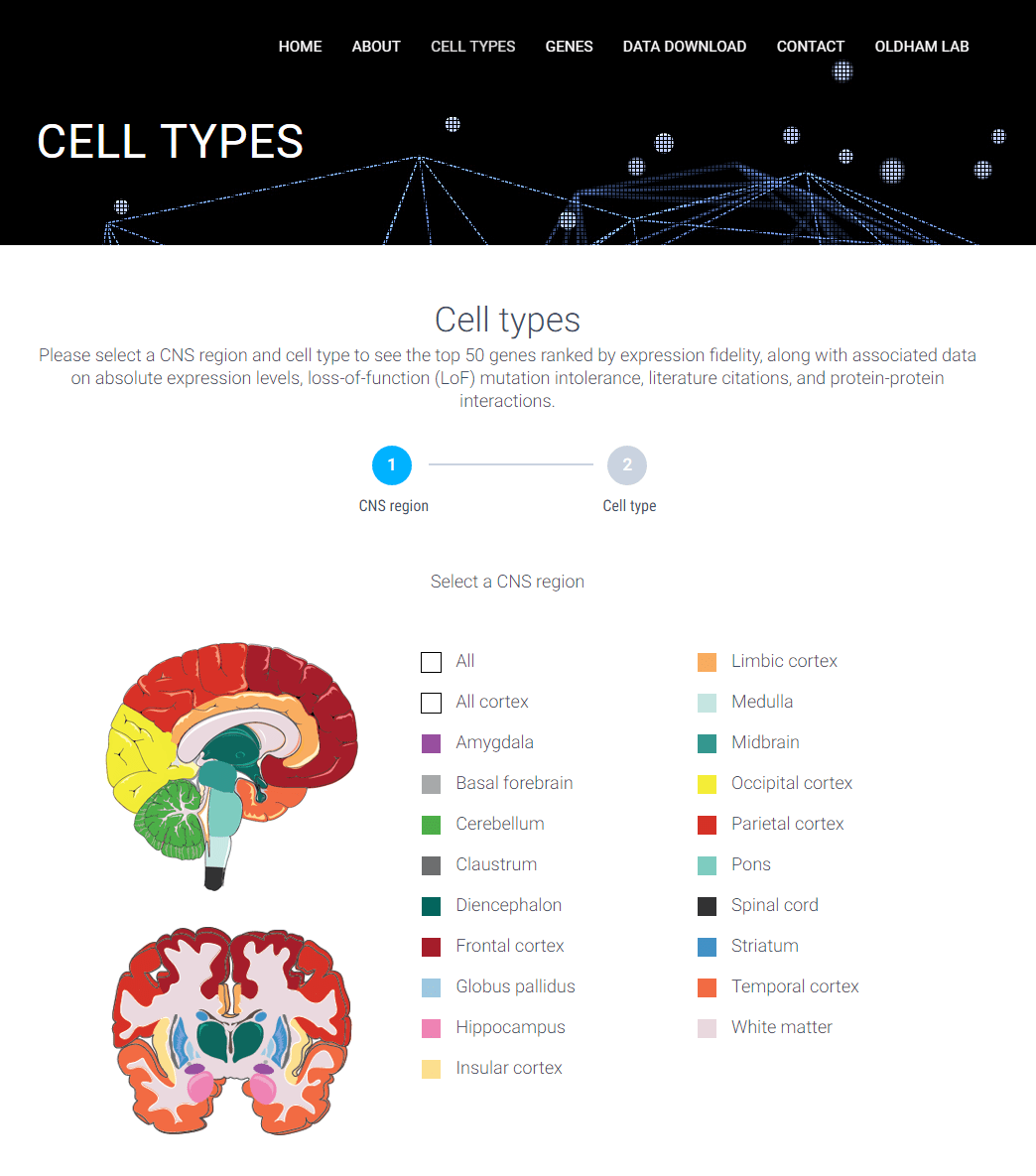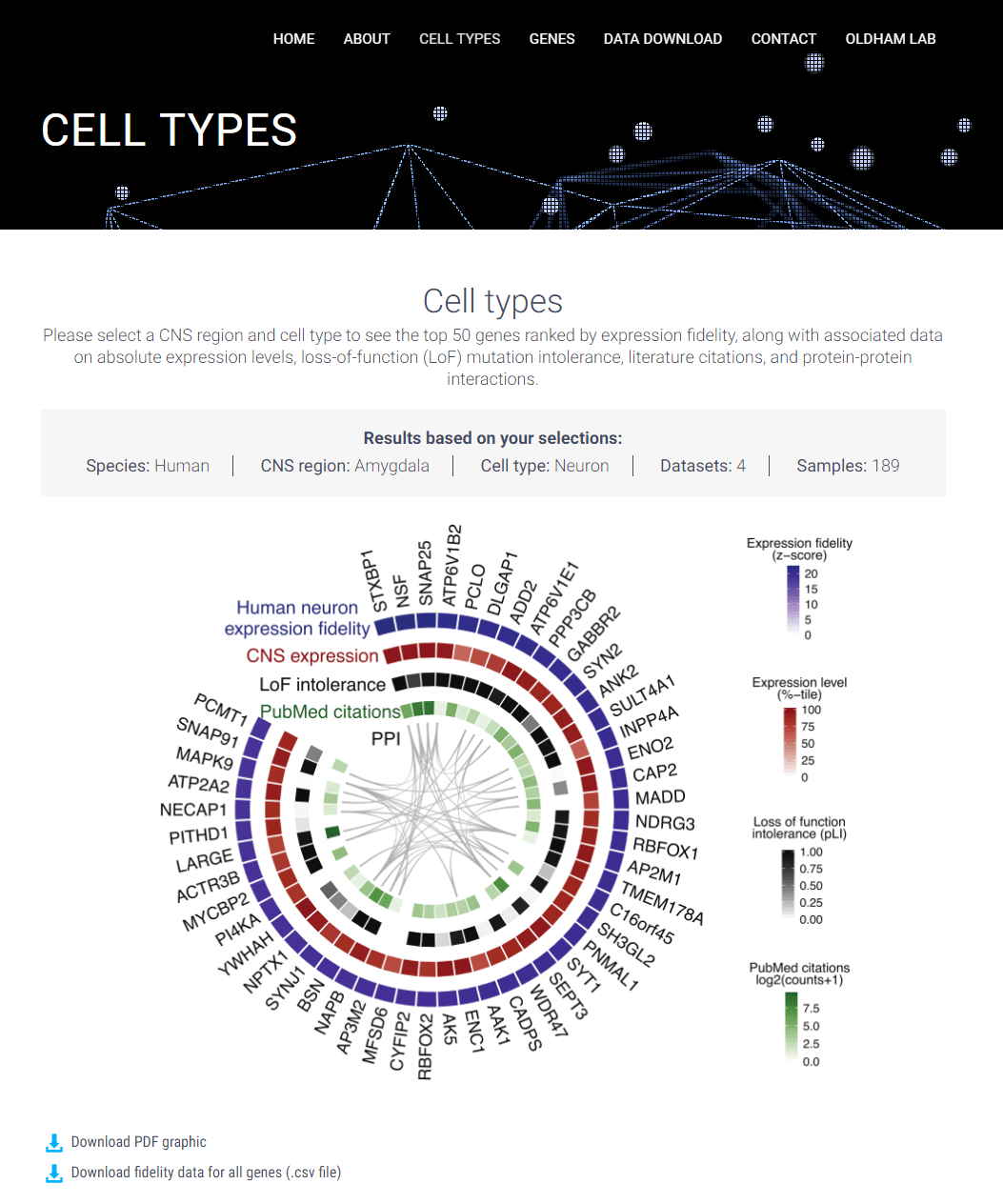 The Challenge
The Oldham Lab at UCSF specializes in research on the brain. Having conducted an extensive study on the correlation between gene expression and cellular abundance, the researchers at Oldham Lab wanted to create an interactive website which would allow other scientists to access their research results. UCSF asked Nextware to take on the challenge.
Our Solution
Facing the prospect of organizing thousands of data points interrelated based on several selection criteria, Nextware used its strong experience from years of custom software development and web design to build an easy-to-use web portal fellow scientists around the world can use to view the research results the UCSF Oldham Lab team has produced.
By involving an experienced UX/UI designer at the very beginning of the project, Nextware greatly simplified the process of finding relevant data by presenting both search criteria and the search workflow in a visual, click-by-click and thus easy-to-use way. The search logic as well as custom pages for cell type and gene pages were later coded and finally integrated to create a seamless user experience. Mockups created by our UX/UI designers ensured that custom-developed web pages match the rest of the WordPress theme and follow the desired logic. Further, by employing an agile scrum master and product owner throughout each sprint of the project and by managing all epics and tasks through our project management platform JIRA, we ensured that the project stays on track in terms of scope, budget and time.
Using the scalable power of Amazon Web Services (AWS), Nextware had to apply a significant amount of computing power to generate the tables and charts based on R code and research data stored in numerous, very large and interrelated CSV files. Nextware's AWS and IT engineers decided that the most efficient and cost-effective way to present output data was to store and pre-process charts and tables in PNG and PDF format, rather than rendering them on-the-fly (though this might be a future approach).
Results
The Oldham Lab site now boasts a sophisticated, elegant way for researchers around the world to access the critical data they need to advance our knowledge of how the brain functions. The elegant, futuristic design of the site was built in WordPress, is fully responsive and is hosted and maintained by Nextware using AWS. It can be visited at oldhamlab.ctec.ucsf.edu.
It was a pleasure working with Nextware on this project. We are scientists and appreciate attention to detail. Nextware was meticulous and thoughtful from design to implementation, which was accomplished in short order. Their project management was superb and they conducted themselves with a great deal of professionalism. Highly recommended.
Michael Oldham, Department of Neurological Surgery, UCSF