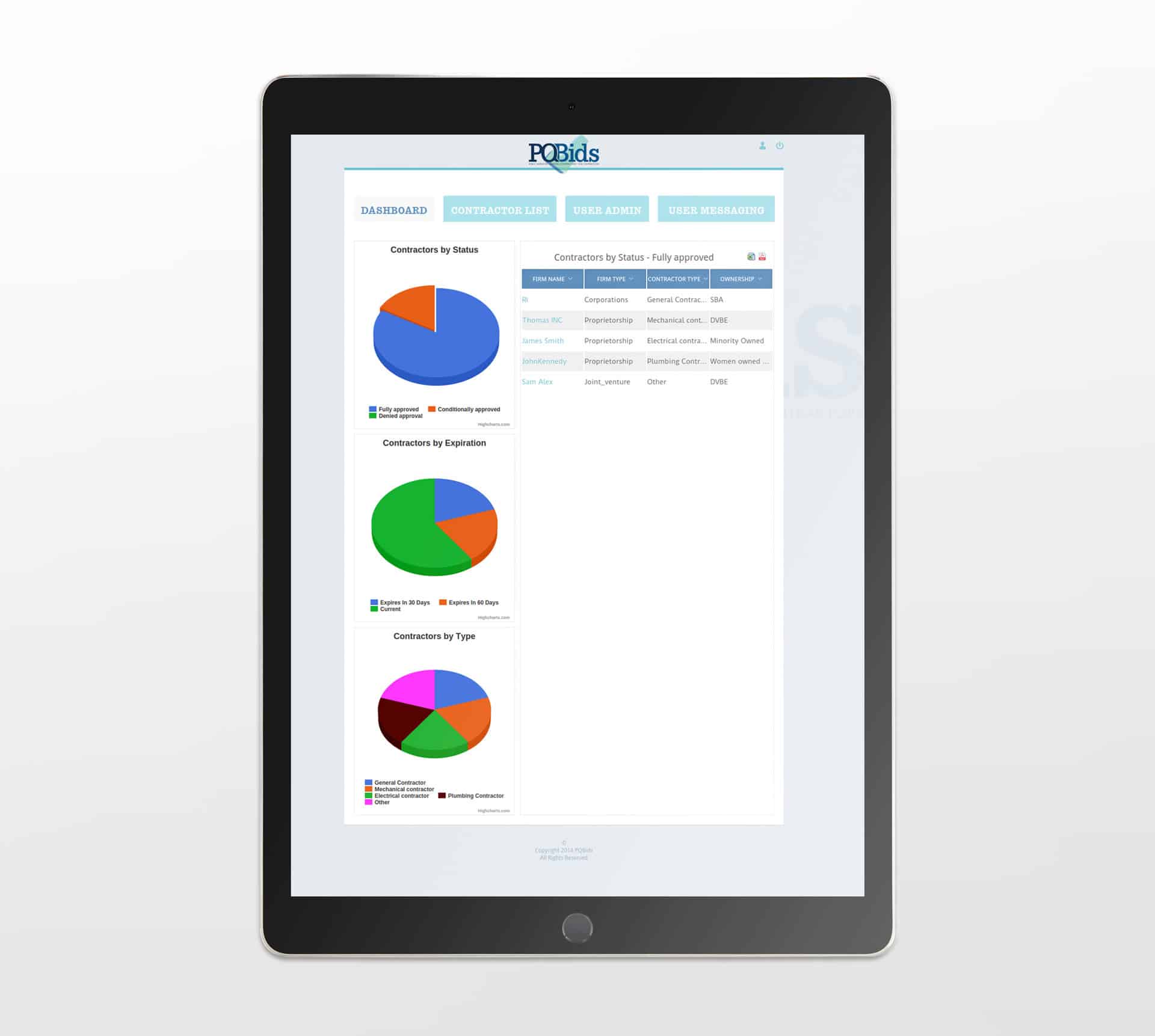 Project Details
Nextware Technologies developed an online solution for vetting construction contractors for PQBids, a Southern California company. Working hand-in-hand with PQBids staff, Nextware created a system which met the needs of both contractors and government agencies.
For contractors, Nextware developed an easy to use interface. Form wizards minimized user error, while dashboards allowed contractors to monitor the status of their applications, keep tabs on upcoming deadlines, and be alerted to pending expirations of previously granted approvals, all in one convenient place.  
For government agencies, Nextware's solution created a seamless vetting procedure. Automated scoring of applications created a standards-based, fully auditable process. An agency-facing dashboard allowed local governments to either manage their contracts in one system or monitor vetting functions outsourced to PQBids.
The benefits of Nextware's solution extended to PQBids's internal processes as well. Nextware's automated system managed monthly subscription charges and ensured compliance with payment industry standards.
Very professional, friendly, and extremely reliable – we extend our recommendation to any company which needs help developing quality software and solutions.
Ron Staley, Founder and President of PQBids